Design & Development
You need a beautiful, fast, extensible, running 24x7, easy to manage, mobile-friendly website to bring your business online
We integrate design, content and technology to create tailor-made, results-oriented websites, driven by exceptional user experience
Business Requirements Analysis

Content Management Platforms Implementation

Content Strategy and Production

User Experience Design

eCommerce Platforms Implementation

Search Engine Optimization

User Interface Design

Custom Applications Development

Analytics and Conversion Optimization

User Testing

Mobile Applications Development

Hosting and Support
Results-oriented
We will help you define the real goals of your website - brand establishment, lead generation, online sales - and ensure their accomplishment
Enabling 360 digital transformation
We make sure that all departments - Marketing, HR, Sales, R&D, Client Service - can use your website to communicate their messages and enhance their operations
Highly discoverable
We know that organic traffic is valuable. We apply SEO tactics by design, so your website scores high in search engines for the topics you care
Built with world-class platforms and tools
Our projects are used by millions of users every day, therefore we have carefully selected the best platforms, tools, design and implementation practices of the world
Maintainable and extensible
We create websites that can be easily updated by your teams, and we can continuously expand them, adding new sections and features, as your needs grow
Professionally delivered
Our well-defined methodology and a dedicated Project Manager will drive your project seamlessly to a successful implementation
Golden Partner

Solution Partner

View how we implement our expertise on projects.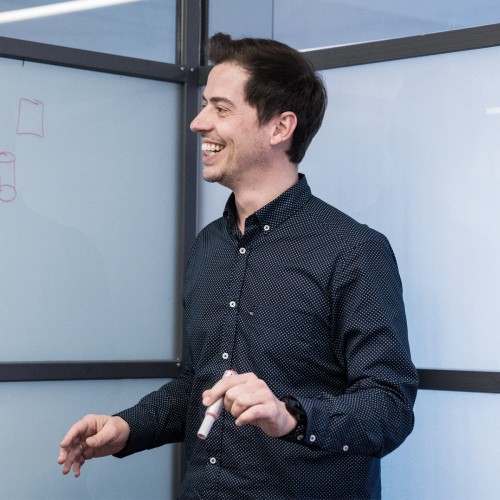 Michalis Koulinas
Technology Lead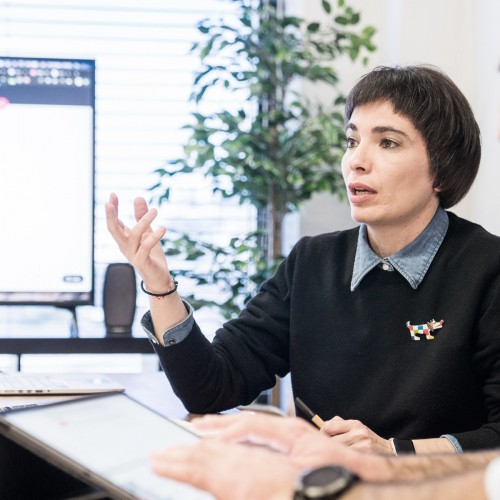 Teresa Zegkinoglou
UX Lead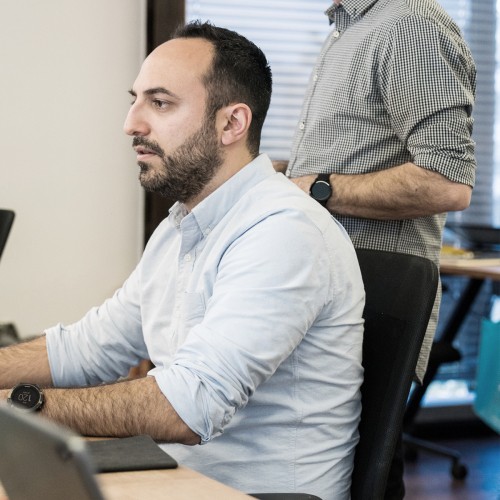 Panos Teloniatis
UI Lead
Our implementation standards require the involvement of various roles for certain time periods, depending on size and complexity of the project. Therefore, our smallest projects start from 15.000 EUR, medium ones range between 20-60.000 EUR, while we can support enterprise-level projects, influenced by factors such as:
Size and Variety
The number of content types and volume of information that needs to be managed and published, affect directly the size of the project.
More layouts - desktop and mobile - need to be designed and approved, more content needs to be uploaded or migrated, more team communications and project management time is required.
Content production
The most underestimated component - although the most significant - of a website design and development project, is its content strategy and production.
The sources, the process and the team that is going to produce, review and optimize the content, - either text, images, infographics or videos - can extend the scope significantly.
Technology and Features
Complex user interfaces, workflows, commerce functionalities, interactive tools, integrations, information exchange with third-party systems, video broadcasting, real-time data displaying, community management, mobile applications, high traffic and high availability requirements, influence the scope of the project.
You ask, we answer
What are the must-have technical features of a website in 2020?
What is a lead generation website and how does it work?
User Experience: what is it and why is it important to a website redesign?
What are the most important SEO tasks that should be done on a website redesign project?
How does a website redesign project run?
What are the most important Google Analytics statistics that need to be checked for a website redesign?